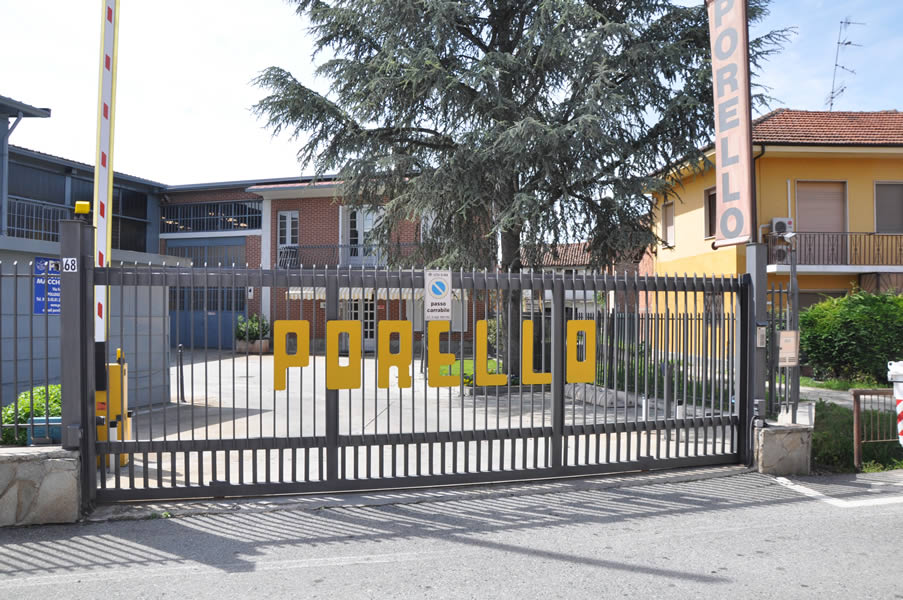 HISTORY
Originally we were an artisan business, established precisely in 1970 by my father Giuseppe, in the field of medium- light iron carpentry. During the first years the company takes root in its field and gradually increases the number of its customers. The first quantum leap took place in 1986, when I start looking after the planning; simultaneously it increases the number and the kinds of customers we have, who start to grow in importance as well.
As the orders increased, the company had to expand and adpat its productive capacity and the its staff to the bigger volume of business. Another significant step was in 1990 when we decided to go from the production for third parties to the one on our own entering with our brand name the market of bucket mixers and aerial work platforms.
Until that moment we had worked as contractors, but considered the experience gained in building these tools, we decided to propose ourselves to some big builders JCB, Komatsu, Faresin, Dieci which offered these tools as accessories to their sollevatore which they produced. After the first prototypes between 1990 and 1995 we built and strenghtened some sturdy partnerships with these brand names, which are still ongoing and which, in some cases have gone from the supply of the tools to the complete equipment of the machine.
FUTURE
Today 36 people work in our company, with different roles and we have an external engineer and draughtsman for the development of new projects. Right now, furthermore, we are approaching a new step: to the present headquarters of 7000m2 we want to add a new covered structure of 15000m2, which besides allowing us to enhance our production will allow us to optimise the logistics and the storage of materials as well.
We offer 15 models of aerial work platforms which comply with all the telescopic handlers on the market with payloads from 300 to 1.000 kg; beside these we offer 3 models of buckets for material, with payloads from 500 to 1.000 kg; lastly, still the most important product of the company, 10 models of bucket mixers with a capacity which goes from 0.25 to 1 m3. The latters, besides being sold on the internal market, are also sold in Spain, Greece, France and former Yugoslavia, through dealers; the aerial work platforms are successfully sold worldwide, as they benefit from the sales network of some important builders like JBC and Dieci, which present them as a special equipment for their machines". Today we are specializing in farming tools, like pliers for round wrapped balers, hayforks with two or three needles and winches and trellis winches.